Welcome to spydercovt.com

Site updated 8/21/13

Unfortunately, the retail shop I was doing business out of has closed. As a result, I am no longer a Spyderco dealer. All of my remaining inventory (listed below) is available for immediate shipping.

A big thank you to all my loyal customers. Dealing with other enthusiasts, like yourselves, has been the best part of this venture for me.

Tom Berry

When you are ready to place an order, or have any questions, email me: tom@spydercovt.com
---
***BLOWOUT DEAL 10 KNIVES FOR $600***
Most are discontinued/limited/hard to find.
All are USED in good to excellent condition with the box.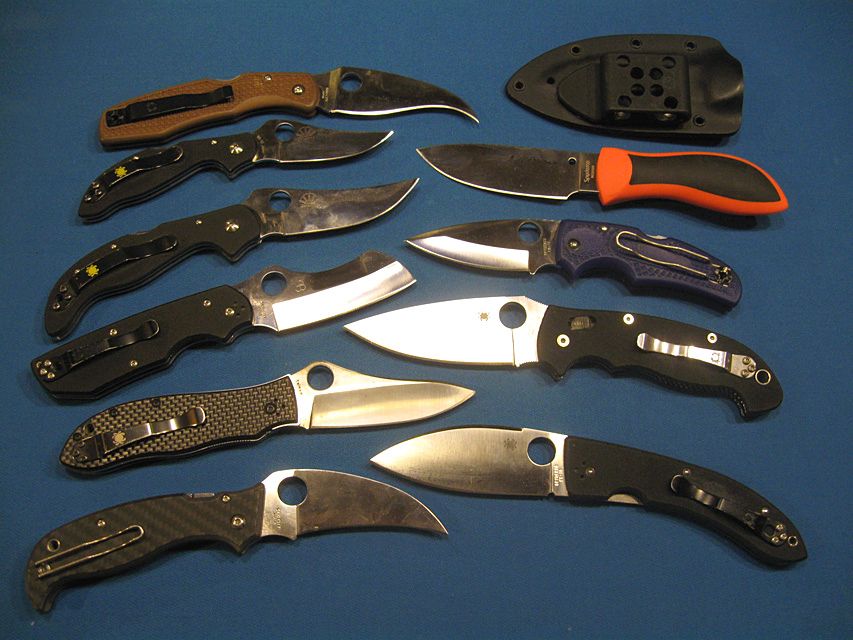 C78PBL Native 3 Blue FRN scales
C83GP2 Ed Schempp Persian G-10 scales
CC105GP2 Ed Schempp Mini Persian G-10 scales
C143GP Large Lum Chinese G-10 scales
C139GP Breeden Rescue G-10 scales
CC116CFP Superhawk Carbon Fiber Scales
C134CFP Gayle Bradley Carbon Fiber Scales
C95GP2 Large Manix 2 G-10 scales
C12PBN Matriarch Sprint Brown FRN scales
FB02POR Moran Drop Point Fixed Blade Orange Handle
Plus Bonus Extras
You will not be dissappointed!
Selling as a package only, will not break up.
US SHIPPING ONLY
---
If you are interested email me: tom@spydercovt.com
US shipping via USPS Priority Mail (2 or 3 day delivery).
My preferred payment method is paypal. If you use paypal, I can often ship the same day.